Take control of your growth.
With Struxtion, the easiest financing platform for contractors, you can.
Lending technology built for speed, and solely for commercial construction contractors.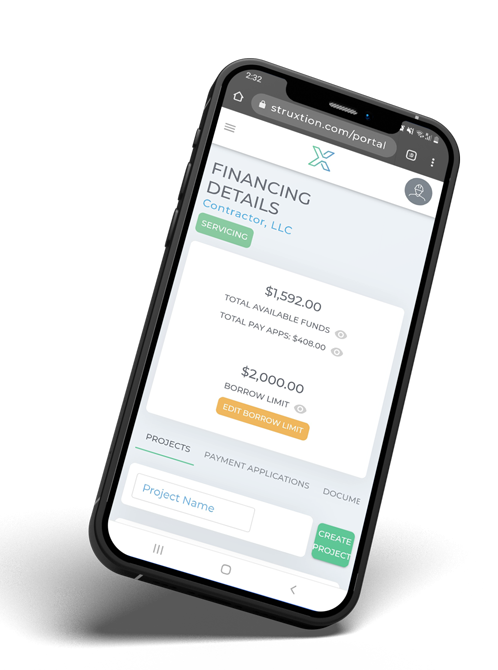 Fast, FREE enrollment in minutes
No closing costs, personal guarantee
Fees as low as 1% of project costs
From new contractors to the most seasoned operations, Struxtion clears the way for you to win more work and grow your business. Fast.
Getting started is fast and easy.
You can apply online in 4 easy steps:
Create a Struxtion account
Tell us about your company
That's it. You'll then receive a
quote from us right away.
"Struxtion's solution was the perfect fit for our needs. Pricing was transparent and the process to manage project level advances were simple."
CJ Mazzola, President and Owner
Drop us a note or
call 888-787-8986 and we'll help.