From friendly, fast, and flexible financial services for commercial construction contractors to turnkey integrations with those who work with and support contractors, Struxtion helps the builders keep building.
Cash flow can be unpredictable. As a contractor, you have to balance buying materials and paying your crew with the timing of getting paid for the work.
That's where Struxtion comes in.
Our technology considers all the project variables to provide you with your money at the right time so you can focus your projects. This keeps your cost of capital low, and your bottom line strong.
When you create a Struxtion account, something you can do without any initial costs, personal guaranty, all we ask for is:
1. A little information about your company and the jobs you're working on
2. Any outstanding invoices that help us get an idea of how we can help
That's it.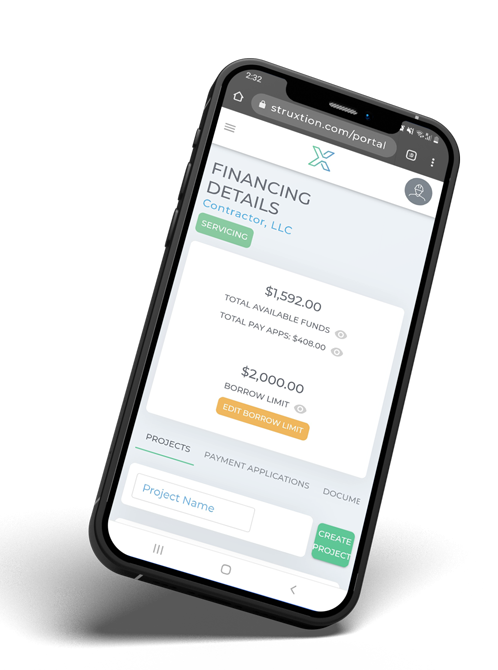 With Struxtion, you're now in control of your cash flow.
Our technology provides maximum flexibility for when and how you utilize additional funds to keep your projects running smoothly and your costs at a minimum.